Who doesn't love an easy and appetizing yogurt cake that's so simple to cook and no hardly cleaning up? All you have to do is mix some ingredients, all in one bowl, and bake.
Making yogurt bread is like other simple and fast bread that is a great thing to begin. You can have creative ideas with what you add to it, it can be raisins, chocolate, fruits, and even a few options on yogurt flavor.
This yogurt cake is not only it is good, packed with nutrients and low sugar, but it's also inexpensive and super simple to prepare.
This yogurt cake is actually a must-have! Starting with an easy and simple recipe when learning how to bake is a great way to not let yourself be overwhelmed.
This fast yogurt bread recipe is excellent for everyone, it doesn't matter where you are in your cooking journey!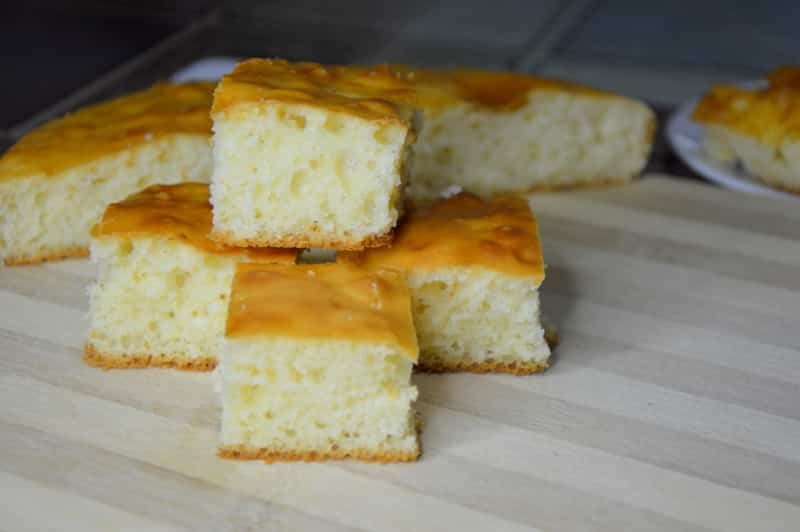 What Is Yogurt Bread?
So the name may sound a little whimsy, it's actually very simple! It's quite simply bread. Made with yogurt. Literally, that's it. You're welcome.
Yogurt bread is the fluffiest, softest, lightest you'll ever bake. As easy to cook as it is to slice, it's the best for toasts and sandwiches. People won't believe that it's homemade. 
Remember It Later
This recipe! Pin it to your favorite board NOW!
Pin
WHY YOU WILL LOVE THIS YOGURT BREAD
Adding yogurt is a good trick for the fluffiest loaf and softest, you will ever realize.  Using yogurt makes the rise of the dough faster and more than usual, so you get your bread quickly.  Once cooked the loaf slices look so sweet.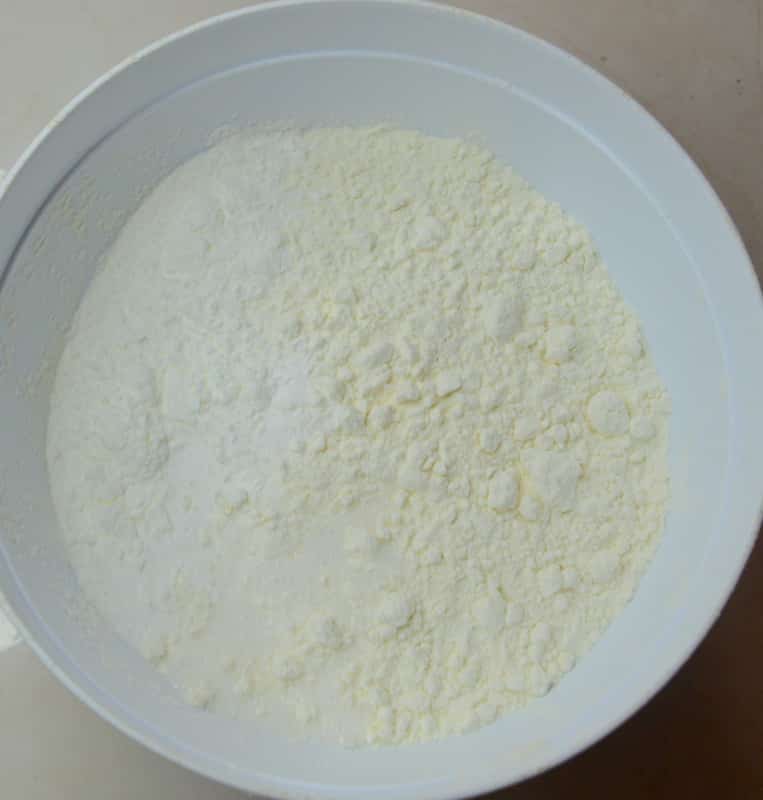 How To Make A Simple Yogurt Bread
Preheat the oven to 180c.
mix the dry ingredients together in a bowl, – 1 cup granulated sugar,2 ½ cups riddled all-purpose flour, 1 tsp salt,1 tsp baking
soda, 1 tbsp baking powder. leave aside.
Take another larger bowl and mix 2 eggs, 1 ½ cups vanilla-flavored yogurt, and 1 tsp vanilla extract using a whip.
Then, add little by little the dry ingredients to the moist ingredients in small quantities. Mix after each addition, but do not overmix the dough.
line the loaf pan with parchment paper or oil the loaf pan with cooking spray. Put the dough in the bread pan. Roll it out and make sure it is an even dough. Bake in the preheated oven for 35 to 50 minutes or until ready to serve. Check that the easy yogurt bread if is ready by putting a toothpick in the center and pulling it out, if it's clean that means the bread is ready. Set it aside to cool at room temperature on a wire rack. Then remove it from the loaf pan, slice it and enjoy!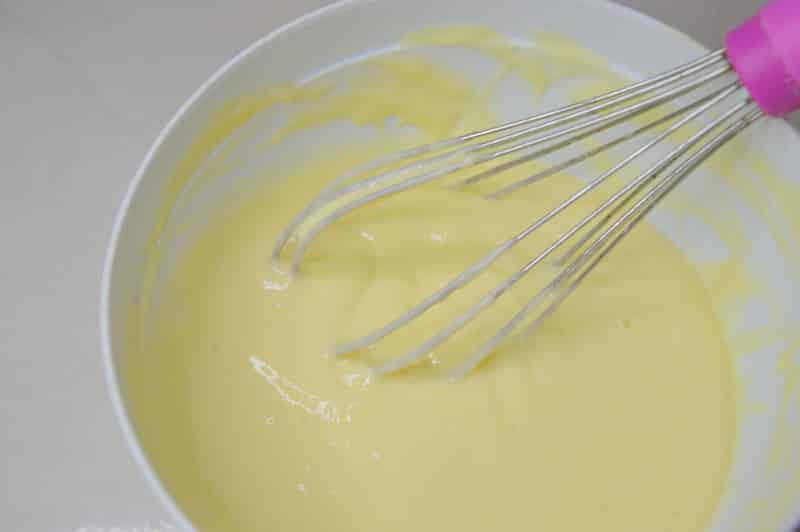 What Can Yogurt Do For Bread?
Yogurt is a great way to make bread softer without having to change the taste because of the acidity of the yogurt. which allows the gluten to relax. It is also a substitute for fats such as butter and oil, although this recipe still requires oil, there are recipes that do not use it.
Can Sweet Bread Be Frozen?
Absolutely, keep it wrapped in plastic or an airtight container and it will keep in the freezer for up to a month. It will also keep at room
temperature for a few days and in the fridge for approximately a week. Thaw at room temperature. You can freeze and then toast from frozen, so it is perfect for batch baking!  
The cake will keep at -18°C for one to two months. For longer storage of up to three months, set the freezer temperature to -25°C. You can speed up the formation of ice crystals by setting the freezer to " Super
Freeze". Alternatively, you can lower the temperature of the freezer to -30°C for 5 or even 8 hours before freezing the cake. Then set the temperature to normal, between -18°C and -25°C for 24 hours.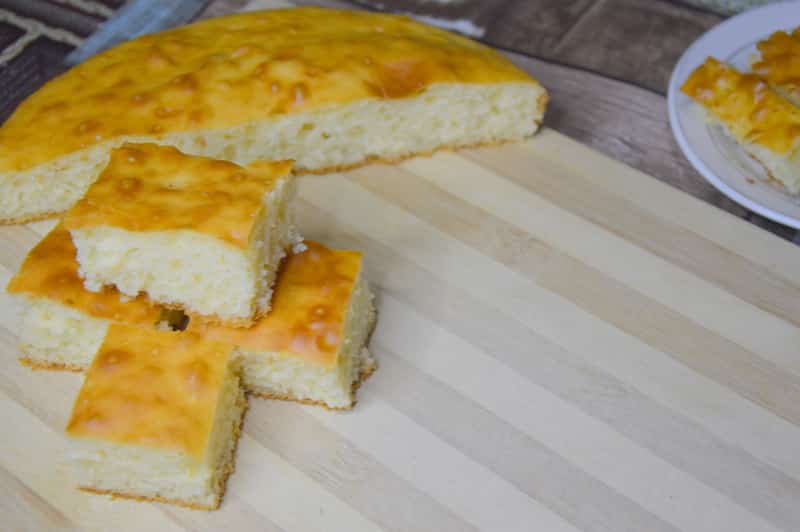 How To Defrost The Sweet Bread?
To defrost a cake, you have two options. First, you can put the cake in the oven at 200°C for 15 minutes. You can also let the cake thaw gradually by leaving it in the air before heating it. So, if you have any toppings to add, you must incorporate them into the cake before it is heated.
So if you're looking for an easy sweet bread to make, I offer you this simple yogurt bread! I hope you'll try it and tell me about it. Good tasting!
RECIPE TIPS & FREQUENT ASKED QUESTIONS WHAT KIND OF YOGURT CAN I USE?
Plain, low-fat, or flavored yogurt with a "pourable" consistency works well in this recipe. However, I find the real Greek yogurt is too thick and gives a denser texture.
CAN I USE GLUTEN-FREE FLOUR INSTEAD OR REGULAR FLOUR?
Yes, I tested the recipe using only rice flour and it turned out well. See notes on the recipe card.
Eggs: possibly use eggs at room temperature and make sure the yogurt is not too cold. The ingredients should be more or less at the same temperature, this is a way to avoid a curdling batter.  But if that happens, don't worry too much and bake it anyway.
Do not overmix the batter because working flour too much can produce gluten, which creates a dense and rubbery cake.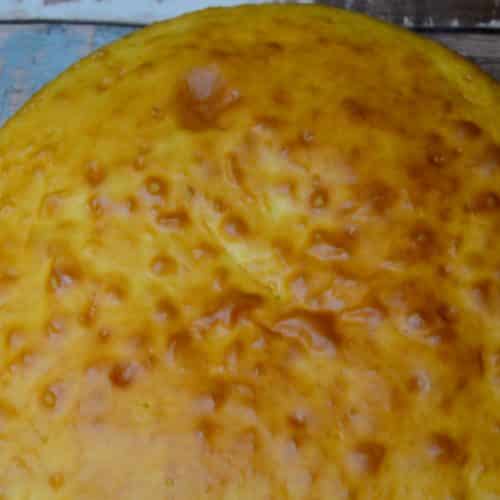 Best Easy Yogurt Bread Recipe
Straightforward yogurt torment is moist, fluffy and a great grouping or breakfast idea. Made with yogurt, this quick and easy sweet torment is the perfect accompaniment to your morning tea or bistro!
Print
Pin
Rate
Ingredients
2

eggs

1

cup

white sugar

2

cup

sifted all-purpose flour

1

teaspoon

baking soda

1

teaspoon

baking powder

3

6 ounces

containers of vanilla-flavored yogurt

½

cup

vegetable oil

1

teaspoon

salt

1

teaspoon

vanilla extract
Instructions
Preheat stove to 350 degrees F (175 degrees C). Oil a portion container with cooking splash.

Consolidate flour, heating powder, preparing pop, and salt in a little bowl.

Blend yogurt, sugar, eggs, and vanilla concentrate together in an enormous bowl. Mix in flour blend a little at an at once, between every expansion to stay away from protuberances. Empty hitter into the readied portion dish.

Prepare in the preheated stove until a toothpick embedded into the middle confesses all, around 45 minutes.
Notes
Use any flavor of yogurt you prefer. Yoplait is what I had on hand, and it is a very sweet, fairly thin yogurt. Other yogurt brands may result in a different texture and flavor. Quick bread is very forgiving, and a thicker or thinner batter should still produce an edible result!
Nutrition
Calories:
285
kcal
|
Carbohydrates:
58.1
g
|
Protein:
7.9
g
|
Fat:
2.4
g
|
Cholesterol:
49.7
mg
|
Sodium:
634.1
mg
PIN IT… TO Save It For Later!