If you're a fan of classic milkshakes, then a vanilla milkshake is likely one of your favorites. This creamy and delicious treat is a staple in many diners and fast food restaurants, but did you know that it's also incredibly easy to make at home? In this article, we'll provide you with a simple and tasty vanilla milkshake recipe that you can whip up in no time.
And that's it! This recipe is incredibly easy to make, and you can customize it to your liking by adjusting the amount of ice cream or milk. You can also add other ingredients, such as chocolate syrup or caramel sauce, to create your own unique milkshake flavors.
Remember It Later
This recipe! Pin it to your favorite board NOW!
Pin
When making a vanilla milkshake, it's important to use high-quality ingredients. The better the ice cream and milk, the better the milkshake will taste. You can also experiment with different brands of vanilla extract to find one that you really enjoy.
In conclusion, a vanilla milkshake is a classic treat that is easy to make and always delicious. With this simple recipe, you can whip up a creamy and refreshing milkshake in no time. So why not treat yourself to one today?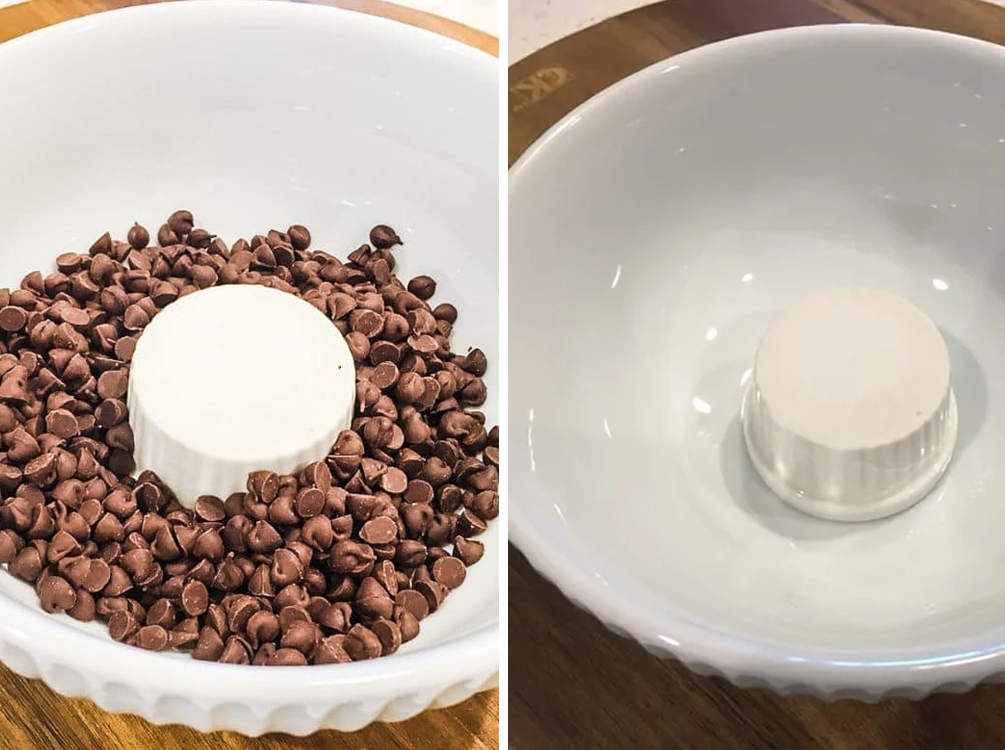 What is a vanilla milkshake?
A vanilla milkshake is a cold and creamy drink made with vanilla ice cream, milk, and vanilla extract. It's typically blended together until smooth and served in a tall glass. Some variations of vanilla milkshakes include adding whipped cream and a cherry on top, or adding other flavorings such as chocolate syrup or caramel sauce. Vanilla milkshakes are a classic American dessert and can be found in many diners, fast food restaurants, and ice cream shops.
What is the difference between a vanilla milkshake and a vanilla malt?
The main difference between a vanilla milkshake and a vanilla malt is the addition of malted milk powder. Malted milk powder is made from malted barley, wheat flour, and milk powder and is often added to milkshakes to give them a unique flavor and texture.
In a vanilla milkshake, only ice cream, milk, and vanilla extract are used to create a creamy and smooth drink. In contrast, a vanilla malt includes malted milk powder, which adds a slightly nutty and caramel-like flavor to the drink. Additionally, the malted milk powder can also make the drink thicker and creamier than a regular milkshake.
While both vanilla milkshakes and vanilla malts are delicious treats, the addition of malted milk powder gives the vanilla malt a distinct taste and texture that sets it apart from a regular vanilla milkshake.
What kind of ice cream should I use?
When making a vanilla milkshake, it's important to use high-quality ice cream for the best flavor and texture. Look for a vanilla ice cream that is rich and creamy, with a smooth texture.
You can use either regular vanilla ice cream or French vanilla ice cream. French vanilla ice cream typically has a richer and creamier texture, and may contain egg yolks for a custard-like flavor.
If you're looking for a healthier option, you can also use low-fat or non-fat vanilla ice cream, but keep in mind that these may have a slightly thinner texture and less creamy flavor.
Ultimately, the type of ice cream you use will depend on your personal preference and dietary needs. Choose an ice cream that you enjoy and that will give your milkshake the flavor and texture you desire.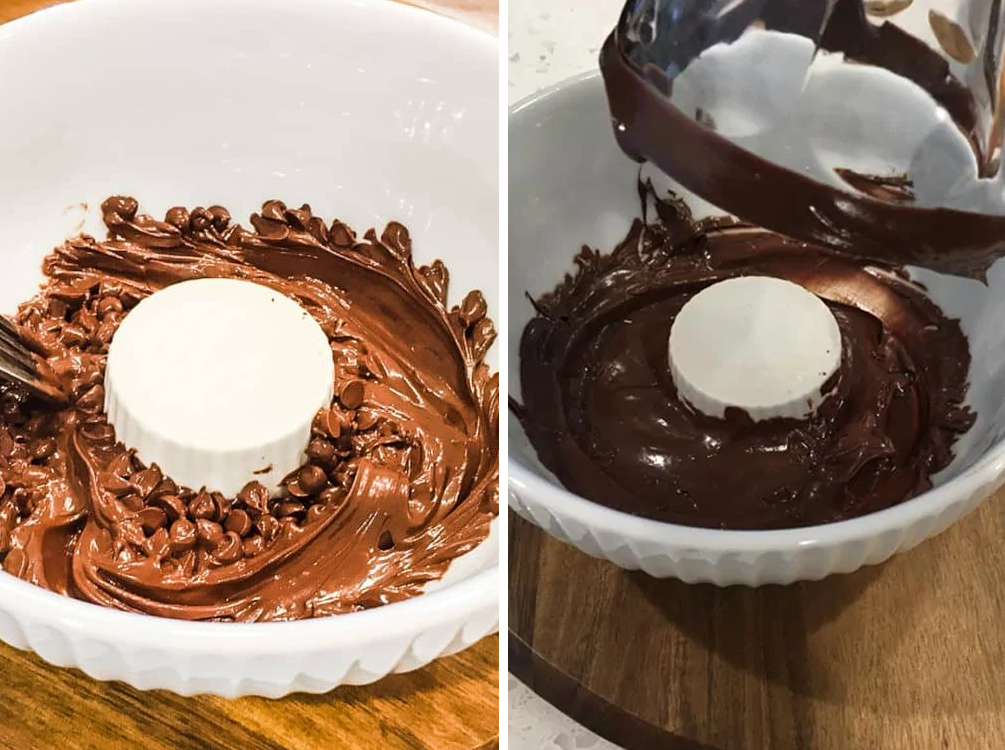 Can I make this recipe vegan?
Yes, you can make a vegan version of this vanilla milkshake recipe by using non-dairy ice cream and plant-based milk.
Note that not all non-dairy ice creams are vegan, as some may contain milk derivatives such as casein or whey. Be sure to check the ingredients list to ensure that the ice cream is truly vegan.
Also, keep in mind that non-dairy milk alternatives may have a slightly different flavor and texture compared to dairy milk. You may need to adjust the amount of milk used to achieve the desired consistency and flavor.
How do you thicken a homemade milkshake?
If you find that your homemade milkshake is too thin and you would like to thicken it, there are a few ways you can achieve this:
Add more ice cream: The easiest way to thicken a milkshake is to add more ice cream. Simply add a scoop or two of ice cream and blend or mix it well to incorporate it into the milkshake.
Use less milk: Another way to thicken a milkshake is to use less milk. This will make the milkshake more creamy and less liquid. Start by reducing the amount of milk by half and gradually add more until you reach your desired consistency.
Add a thickening agent: You can also use a thickening agent such as cornstarch or xanthan gum to thicken a milkshake. Start by adding a small amount (1/4 to 1/2 teaspoon) to the milkshake and blend or mix well. Keep adding small amounts until you reach your desired consistency.
Freeze it: If you have time, you can also freeze the milkshake for a few minutes to thicken it. Pour the milkshake into a freezer-safe container and place it in the freezer for 10-15 minutes. Make sure to stir the milkshake every few minutes to prevent it from freezing solid.
Remember that adding too much thickener can make the milkshake too thick and alter its flavor. Start with small amounts and adjust as needed to achieve the desired consistency.
Do you add ice to milkshakes?
Some milkshake recipes call for the addition of ice to make the milkshake thicker and colder. However, it's not always necessary to add ice to a milkshake. In fact, adding too much ice can dilute the flavor and texture of the milkshake.
If you are using ice cream that is already frozen, you may not need to add any additional ice. However, if you want your milkshake to be colder or thicker, you can add a small amount of ice. Start with a few ice cubes (about 1/4 to 1/2 cup) and add more as needed.
Alternatively, you can also freeze the milk or the milkshake mixture before blending. This will create a thicker and colder milkshake without diluting the flavor. Just remember to thaw the milk or milkshake mixture slightly before blending to avoid damaging your blender or food processor.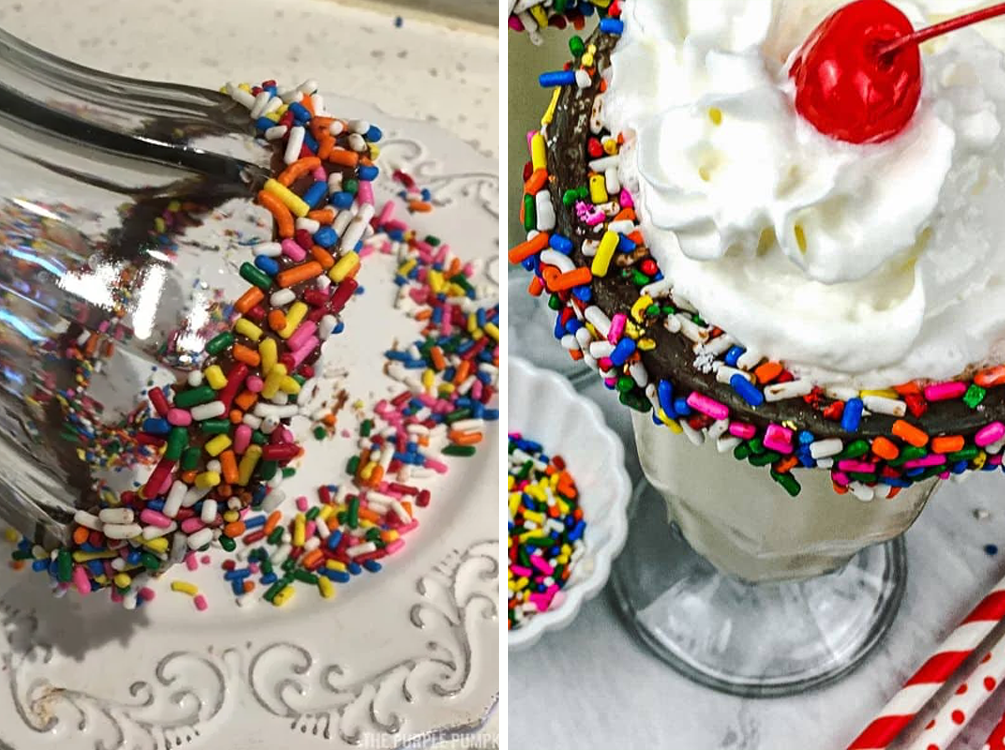 Can I make it ahead of time?
While milkshakes are best served fresh, you can make them ahead of time and store them in the freezer for later use. Here's how:
Blend or mix the milkshake according to your preferred recipe.
Pour the milkshake into an airtight container with a lid.
Place the container in the freezer and allow the milkshake to freeze completely.
When you're ready to enjoy the milkshake, remove it from the freezer and let it thaw for a few minutes at room temperature.
Once it has thawed slightly, you can give it a quick blend or stir to restore its texture.
Note that some separation may occur during freezing and thawing, so you may need to stir or blend the milkshake a few times to make it smooth again. Also, keep in mind that some ingredients, such as fresh fruit or whipped cream, may not freeze well and may affect the texture of the milkshake when thawed.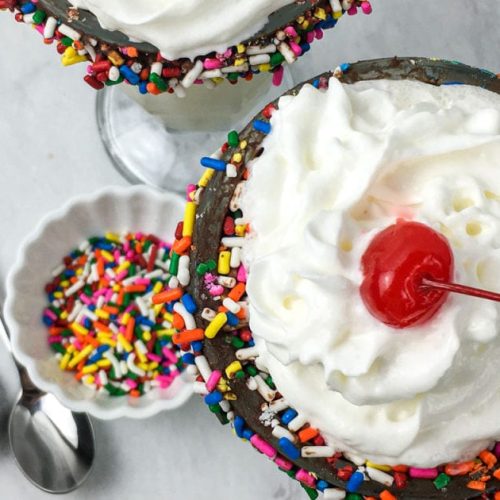 Delicious Vanilla Milkshakes Recipe
It's hard to beat a great milkshake, and this old-fashioned vanilla milkshake recipe is sure to become a summertime favorite.
Print
Pin
Rate
Ingredients
2

cups

of vanilla ice cream

1

cup

of whole milk

1

teaspoon

of vanilla extract

Whipped cream (optional)
Instructions
Add the vanilla ice cream, whole milk, and vanilla extract to a blender. Make sure to use good quality ice cream, as it will make a big difference in the flavor and texture of your milkshake.

Blend the mixture until it is smooth and creamy. You can adjust the amount of milk to your liking, depending on how thick or thin you prefer your milkshake.

Pour the milkshake into a tall glass. If you want, you can top it with whipped cream for an extra special touch.

Serve and enjoy your delicious vanilla milkshake!
PIN IT… TO Save It For Later!